Vinyl Lab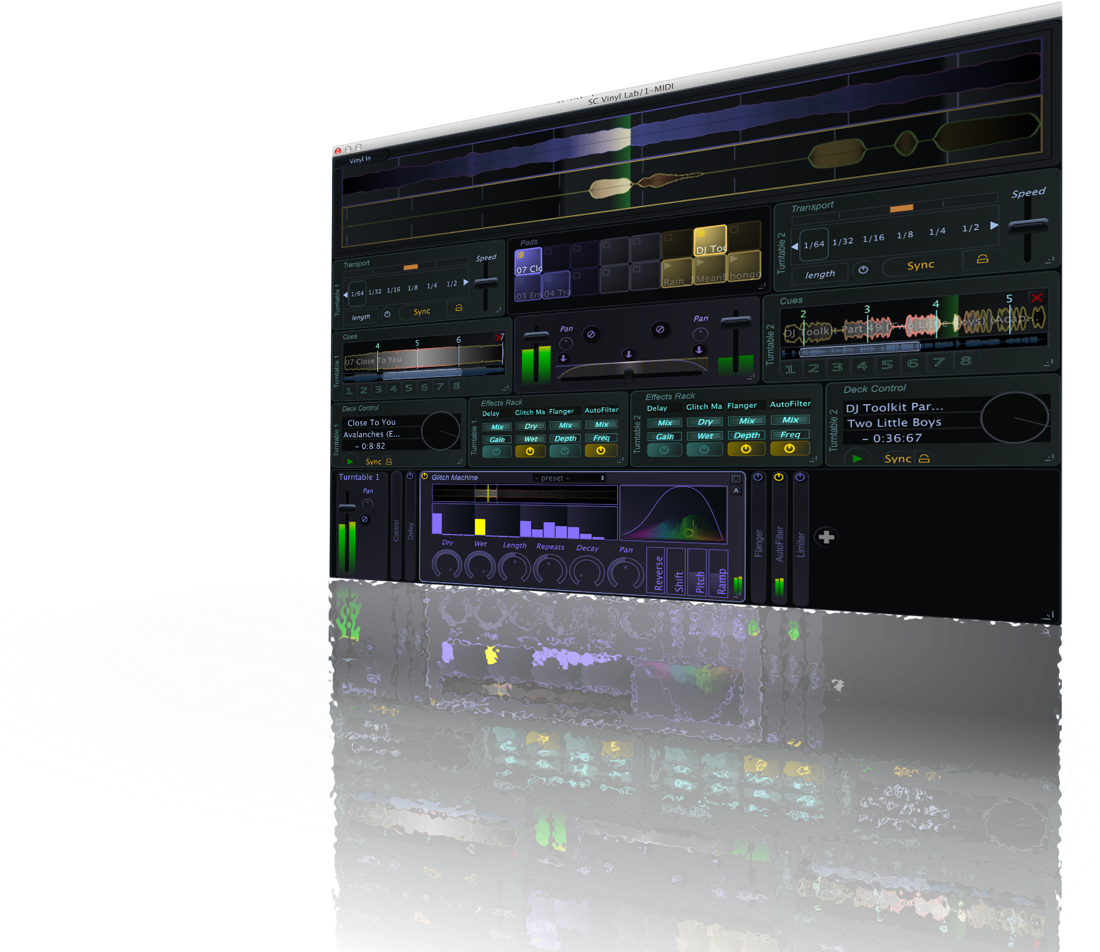 "Designed for people who want a turntable-style interface for their DAW"
– MusicRadar.com
Purchase
a product key for $50
A New Type of DJ Software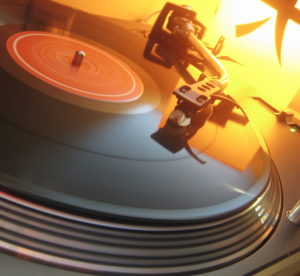 Vinyl Lab is our take on traditional DJ software. Like any professional DJ software, it allows you to browse and play beat matched tracks, mix, and loop. We take it to the next level too, by adding full VST/AU plugin hosting capabilities and effects chaining, in app online audio searching, and remixing to change the key and tempo of any track in your library.
Effects Chaining
Vinyl Lab comes with a broad array of native effects, and professional effects chaining features unlike other DJ software. Vinyl Lab is a VST/AU host, so you can open and use millions of plugins. Additionally, all the parameters can be quantized in more ways than just the typical straight or triplets. This means that live creation of beats and manipulation of effects has never been better!
Remix Key & Tempo
With Vinyl Lab you can alter the pitch (key) and tempo of tracks independently. This means you can warp tracks, loops and samples that would normally not sound right together, and bring them into accord. You can then remix and export your tracks to any key and tempo, so that they can be used in other applications.
Samples and Loops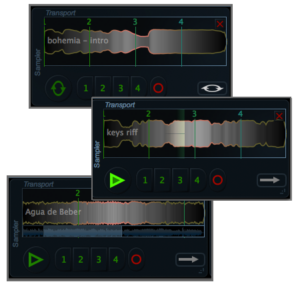 Samples and loops are the core of Vinyl Lab. We offer unprecedented control of an environment that can play overlapping loops in perfect time, and drop in samples at will. Controlling the way that loops interact in a musical environment, alongside turntables, has always been a challenge for existing DJ software. We give you full control, allowing turntablism in ways never before seen.