Universal Plug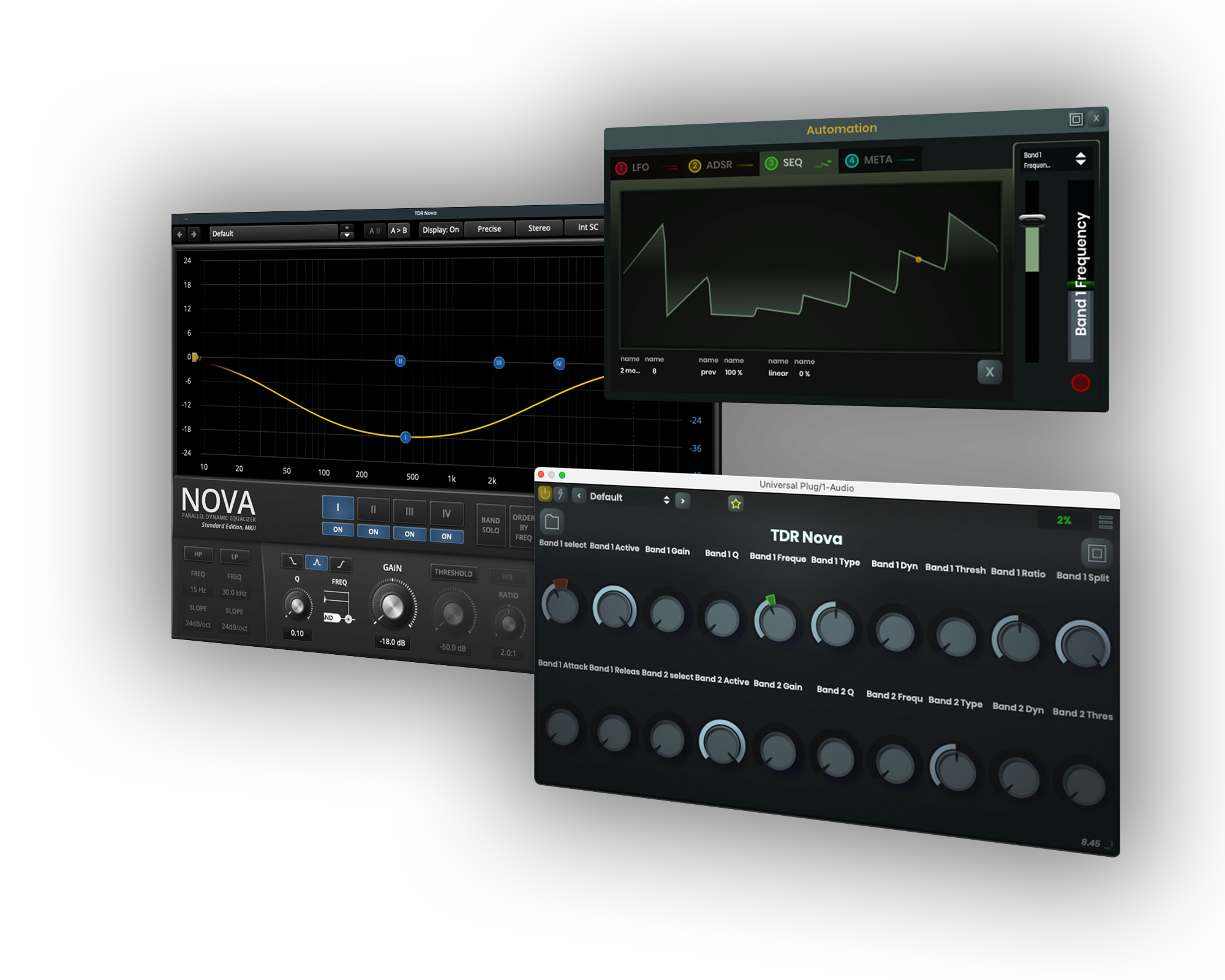 Any Plugin, Anywhere!
Ever get a new DAW you really, really liked, only to realize it won't host the plugins you want to use?
We're talking to you …
Logic Pro (loads AudioUnits but not VSTs)
ProTools (loads only it's own format – AAX)
Bitwig (loads VST but not AU)
GarageBand (loads AU but not VST)
Luna (loads only AudioUnit)
Cubase (no longer supports VST2)


With Universal Plugin, you can load any VST/VST3/AU plugin in any host, allowing you to use your favorite plugins everywhere.