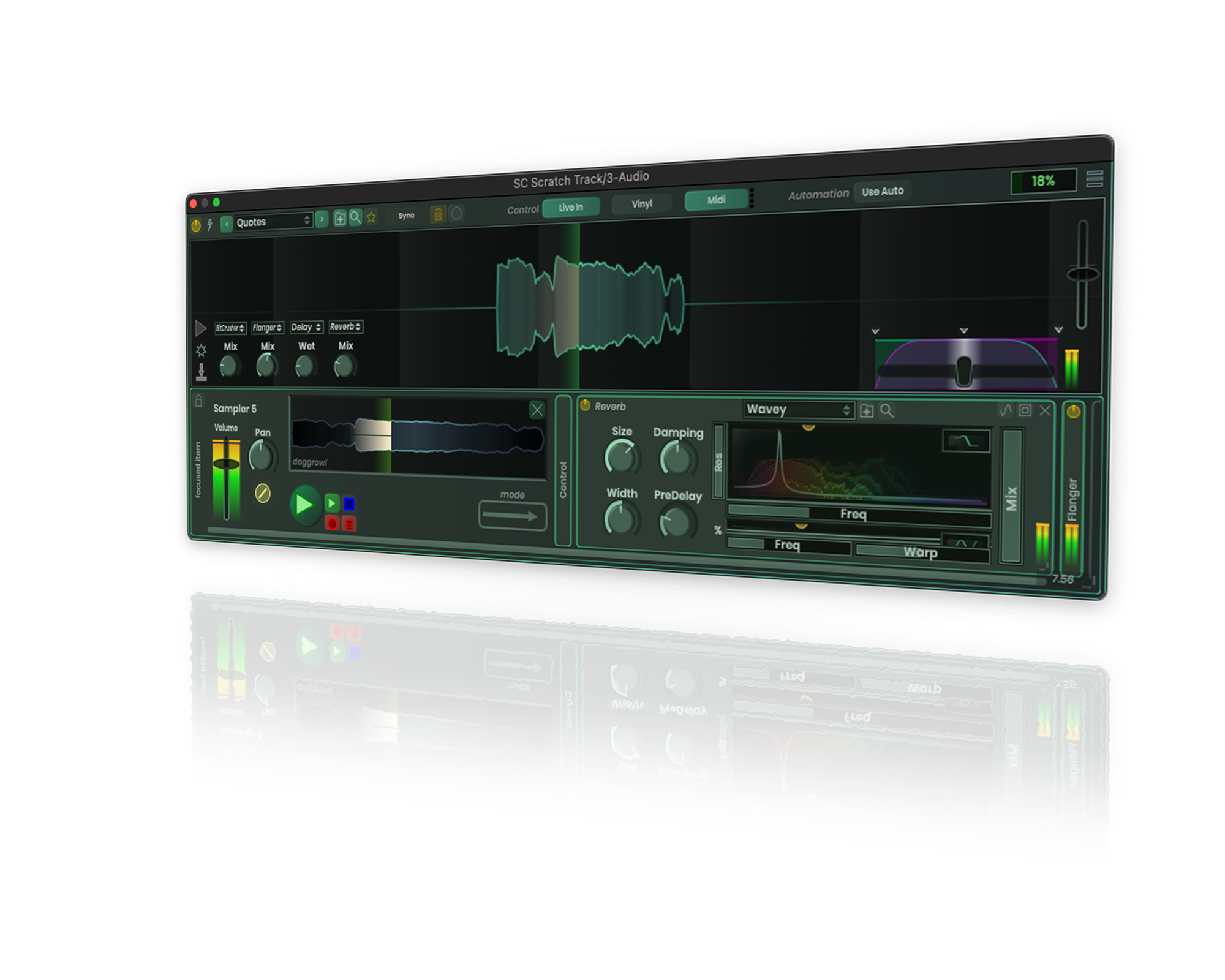 Add a turntable to your DAW with this simple plugin. Supports every type of timecoded vinyl on the market, let's you scratch tracks, samples, and even live input.
more …

Download the free 30-day trial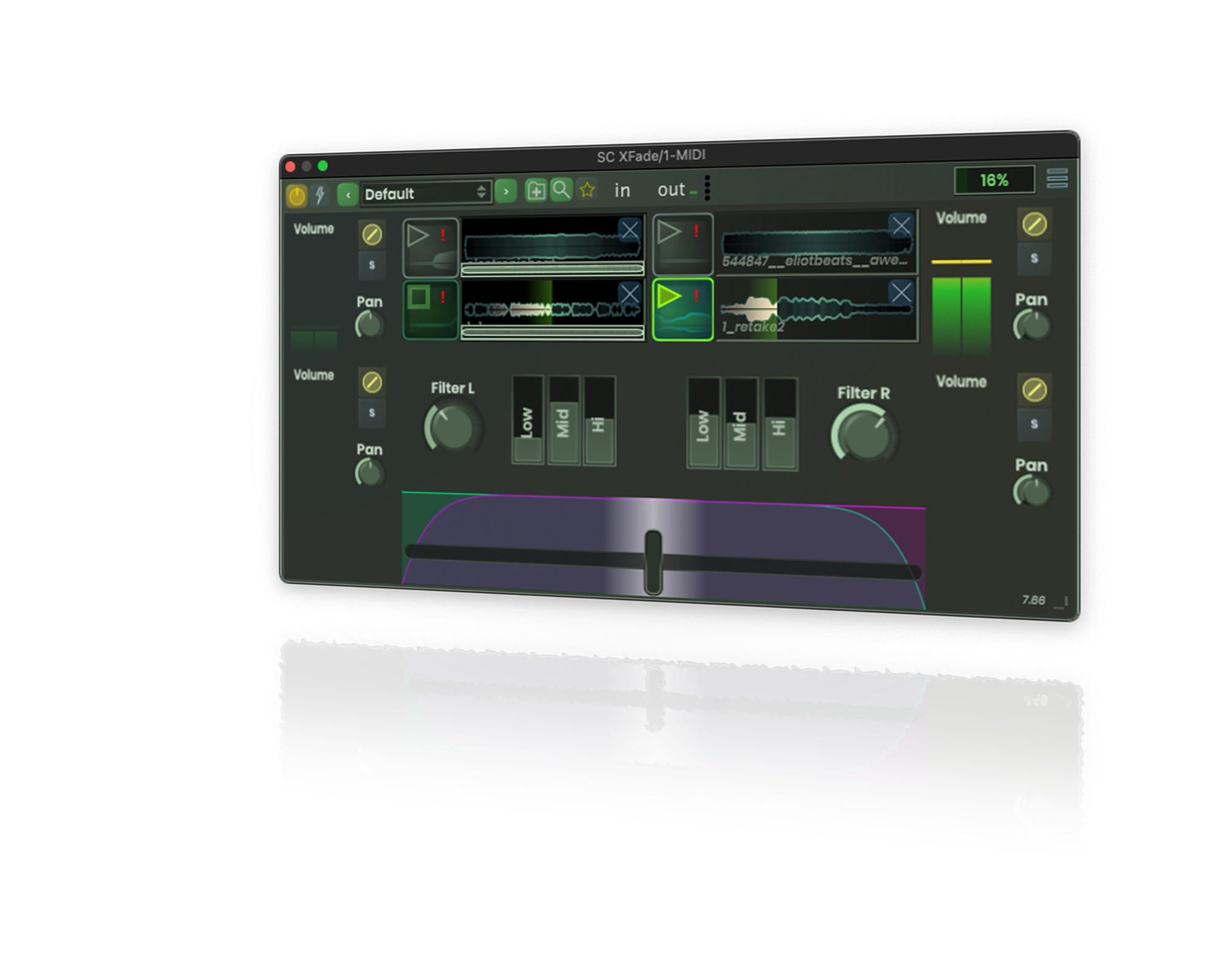 Just need to add a crossfader to your DAW? We've got you covered. XFade lets you control the crossfade slope, and do high speed cuts between DAW audio tracks or samples.
more …
Download
the free 30-day trial
Vinyl Lab is our take on traditional DJ software. Like any professional DJ software, it allows you to browse and play beat matched tracks, mix, and loop. We take it to the next level too, by adding full VST/AU plugin hosting capabilities and effects chaining, in app online audio searching, and remixing to change the key and tempo of any track in your library.
more …

Download the free 30 day trial